Do electric cars have gears?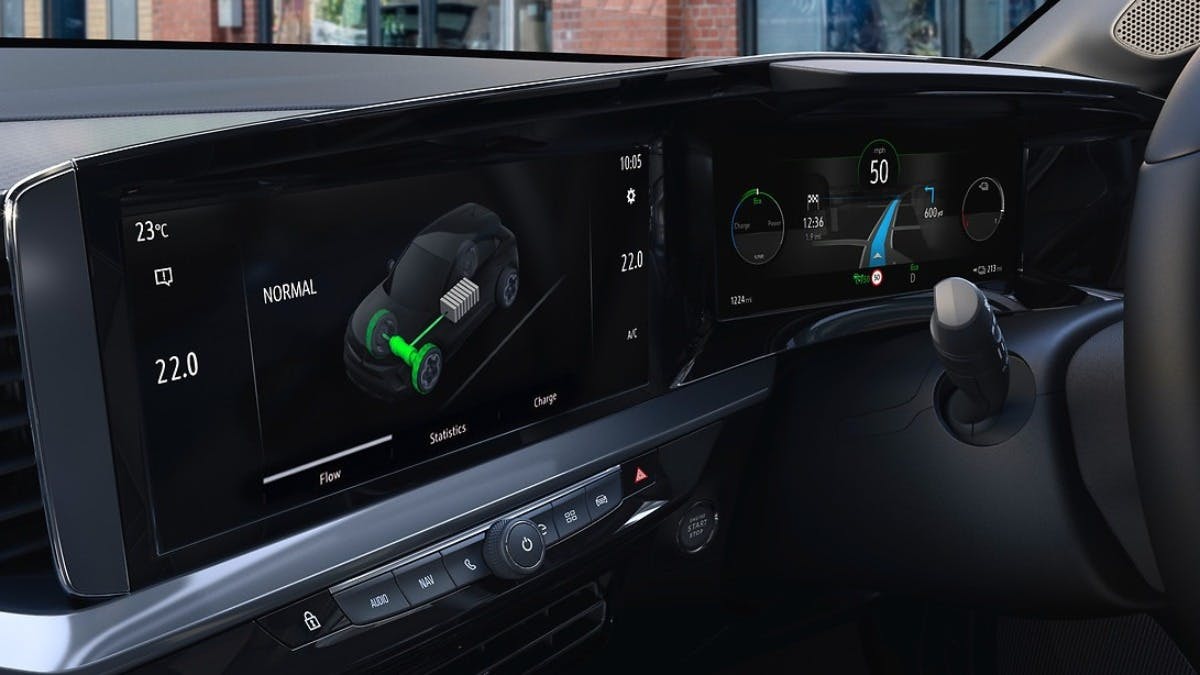 And are all electric cars automatic?

Nearly all electric cars that you'll come across are automatic and have no gears. This is due to the unique way that fully electric powertrains are set up when compared to traditional engines.

In this expert guide we answer all your questions including "do electric cars have gears?" and "are all electric cars automatic?". We also explain how this innovative powertrain setup works whilst answering other popular queries.

---

Do electric cars have gears?

Electric cars typically don't have gears. This is due to how the battery and electric motor power the wheels. It's much different to traditional petrol or diesel engines.

How an EV's powertrain works

Simply put, the battery stores electricity that the motor then turns into power. When you press the accelerator, the power outputs to the wheels to get you going.

Compare this to an internal combustion engine (ICE) vehicle and you'll see how different EVs are. Petrol and diesel engines use a number of gears, built with different ratios, to develop power output through the range of revs.

EVs on the other hand always output the full amount of power (known as torque). This means you can access this performance as soon as you press the accelerator. Electric cars are extremely quick off the mark due to the drivetrain setup, beating most ICE vehicles with ease.

Do electric cars have a reverse gear?

Electric cars do not have a reverse gear, technically speaking.

But they do have the ability to reverse. When you put an EV into reverse mode, the motor spins backwards instead of forwards. This turns the wheels the opposite way so you can reverse.

In theory, you could reverse as fast as you drive forward due to how the powertrain works. But all electric cars use software to limit the reverse speed to keep you safe.

---

Do hybrid cars have gears?

Hybrid cars operate the same as full ICE transmissions with an automatic gearbox.

Plug-in hybrid gears

All plug-in hybrid cars come with an automatic transmission. PHEVs also change between hybrid, electric-only and engine-only driving for a seamless experience.

Full hybrid gears

Hybrid vehicles, or HEVs, use a mix of electric power and a traditional engine with an automatic transmission for imperceptible gear changes.

Mild hybrid gears

Mild hybrid cars, or MHEVs, are the only type of hybrid powertrains that are available with a manual gearbox.

---

Are all electric cars automatic?

Yes. The majority of EVs are automatic. There are a few rare exceptions to this rule, but most electric cars that you're likely to come across are automatic.

Automatic transmissions mean you have one less thing to think about when driving. They also help to create a seamless and smooth driving experience.

Simulated manual gearbox

Some car makers have started testing a simulated manual gearbox with a gear stick, clutch pedal and 'manual driving experience'.

This simulates the feel of driving a manual car by controlling the power and ratio when the gears are changed, without actually being connected to the drivetrain.

This idea is to help with the uptake of EVs ahead of the UK's plan to ban new petrol and diesel car sales by 2030. This ban will potentially remove many manual models from sale.

---

Automatic EV benefits

There are plenty of benefits when it comes to driving an automatic electric car.

Cheaper maintenance

There are fewer parts in an electric vehicle's powertrain setup, meaning that there is less chance of something going wrong. This translates into cheaper maintenance costs during your time with your EV.

Regenerative braking

Electric cars and hybrid vehicles use a clever system to recoup energy for the battery. The motor converts the energy produced when braking or decelerating into electricity for the battery.

So your EV or hybrid car is always slowly charging in the background. You can regain a good amount of range with careful driving.

Pure power

EVs offer instant power and unmatched responsiveness. Put your foot down to take off at a serious pace.

---

Can I drive an electric vehicle with an automatic licence?

You can drive an electric vehicle with a standard manual or automatic licence. There's no special licence required to drive an EV.

However, if you learn to drive in an automatic then you can only drive automatic cars.

So if you take EV driving lessons and pass your test in an EV, you can only drive automatic cars, including electric, petrol and diesel cars.

For more information on this, read our guide to learning to drive in an EV.