The New Cascada: Save £8445 On Vauxhall's Affordable And All-Year Round Convertible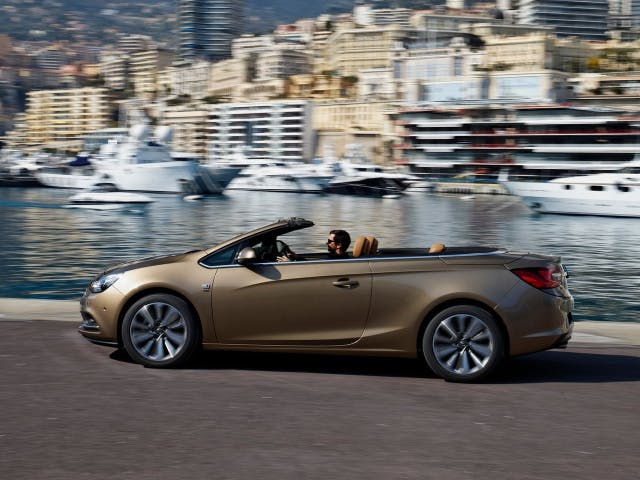 When summer arrives and the sun is shining it can only mean one thing: convertible car season is in full swing.
Is there anything better than driving down a country lane with the wind in your hair and sun beating on your neck? Well, for many drivers, nothing beats it.

If you're looking to snap up a convertible bargain, now is a superb time to go looking. Because Pentagon Vauxhall has just taken delivery of 37 top-of-the-range Vauxhall Cascada Convertibles that are in stock and available now from only £18995, saving a massive £8445 on the new Vauxhall recommended retail price.

The Cascada Elite is a true all-year-round convertible. The hood of the Cascada can be fully opened or closed in just under 20 seconds, making it easy to get the top-down quickly when out on the country roads during those warm summer months. Yet during winter, the thermal layer in the fabric hood helps keep the car warm, making this car the perfect all-weather convertible.

The extensive technology and connectivity features within the car adds to the driving experience, with the parking sensors, windbreak, and tunnel detection making life behind the wheel more relaxing.

What's The Deal?

Right now Pentagon has 37 pre-registered 2016 16 plate Vauxhall Cascada 1.4 Turbo 140 Elites in stock. Drive one away from only £18995, or choose finance and spread the payments with their £699 deposit and £299 a month deal.

What Is A Pre-Registered Car?

All of the pre-registered vehicles at Pentagon typically have less than 50 miles on the clock and have only had one previous registered owner.

As these vehicles can no longer be sold as brand new, Pentagon can offer them with fantastic discounts off the manufacturer's recommended retail price (MRRP). As a result, the saving is well over £8000 on the Cascada Elite model.

James Reeve, Marketing Director at Pentagon, said: "With summer fast approaching and such a huge saving off the list price, we think there has never been a better time to buy a convertible."

If you are interested in purchasing a pre-registered Vauxhall Cascada simply visit your local Pentagon Vauxhall dealership, where a friendly advisor can answer any questions you may have and take you for a test drive.