Pentagon Launches All-New Vauxhall Corsa with a Weekend of Test Drives Events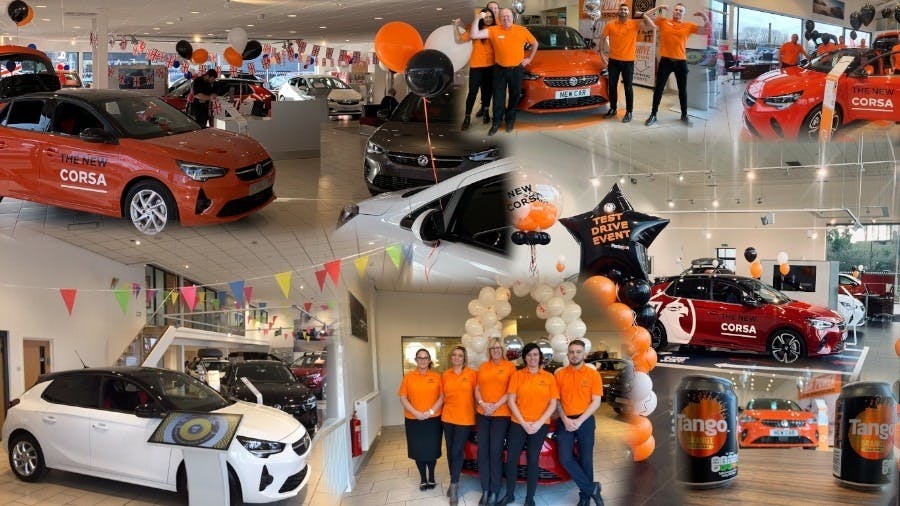 The latest generation of the all-new Vauxhall Corsa was launched with a successful weekend test drive event at every Pentagon Vauxhall dealership.
The all-new Vauxhall Corsa has launched at Pentagon Vauxhall dealerships across Lancashire, Nottinghamshire, Yorkshire, Staffordshire, Derbyshire, Leicestershire, and Lincolnshire. The new generation of the ever-popular hatchback brought a range of changes versus the out-going model so to let customers get to grips with the new car, Pentagon Vauxhall held a test drive event this past weekend. Customers were able to get behind the wheel of the all-new Corsa and put it through its paces in a no-pressure sales environment, while Pentagon Vauxhall specialists were on hand to answer any questions from customers and help arrange finance figures for anyone particularly impressed by the Corsa.

The all-new Corsa features a body that is wider and lower than the previous Corsa with a variety of technological improvements. The front end is defined by the distinctive grille and large air intakes which influences the new bolder, dynamic design of the body.
Corsa has been the bestselling Vauxhall for many years with over 2.1 million units sold since the introduction of the first generation Corsa in 1993. This fifth generation all-new Corsa is the first to give customers the choice of a fully electric powertrain in addition to the traditional petrol and diesel options.

Pentagon Vauxhall was excited to see the launch of the all-new Corsa and each dealership decided to do something a little different to mark the occasion.

Pentagon Vauxhall in Lincoln played up to the inherent British-ness of the Corsa with Union flags galore and tea & biscuits on offer to attendees giving the dealership a Royal wedding garden party feel!

Over at Pentagon Vauxhall Sheffield a different aspect of the Corsa stood out to the team, prompting them to make sure they had a steady supply of Tango for the Corsa drivers!

Pentagon Vauxhall Oldham went for a contemporary look featuring balloon columns, inspired by the new cutting edge technology available in the all-new Corsa as standard.

The test drive events came at the end of an extensive period of all-new Corsa product training for every Pentagon Vauxhall Sales Executive to ensure they could answer any question drivers may have; the passion of the team for the all-new Corsa was on full display as they got to discuss what they felt set the Corsa apart and show off their favourite features to the captive audience.

To find out more about the new Vauxhall Corsa and our latest Corsa offers visit your nearest Pentagon Vauxhall showroom or call us on 0330 390 6849.

Mr and Mrs Darley were the first attendees to place an order for the Corsa after being impressed on the test drive.

 

The excited teams in Rochdale and Mansfield couldn't keep away from the fifth generation Corsa!