Bold New Look For Updated Vauxhall Mokka SUV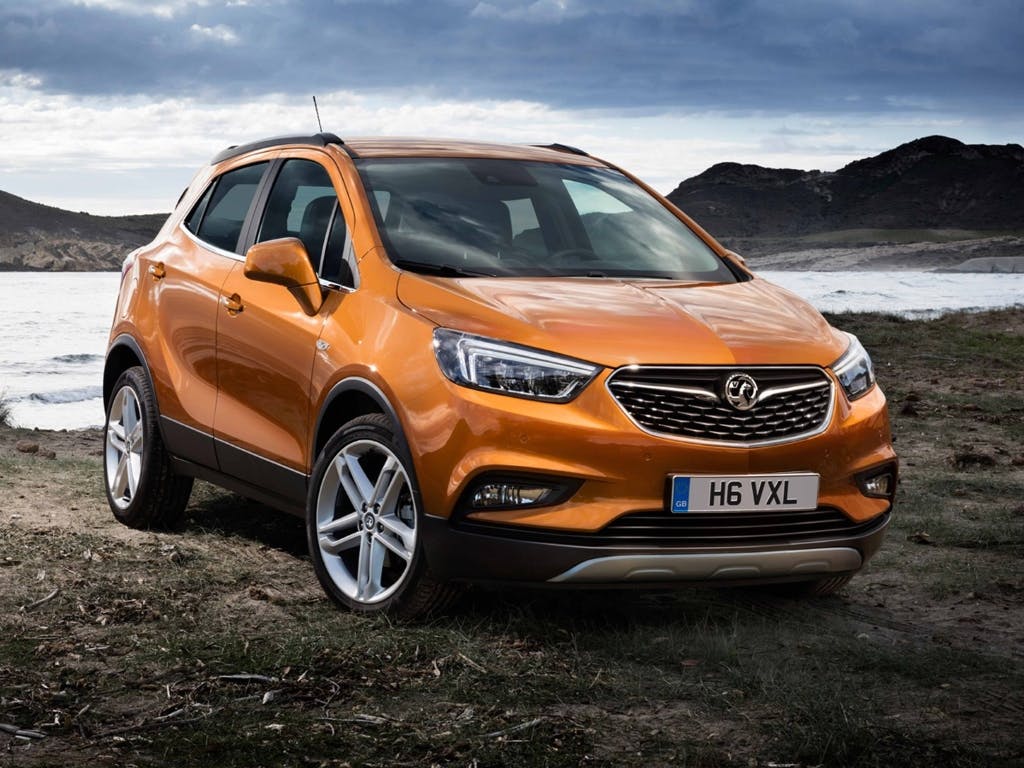 Featuring a new chiselled face, fresh interior design, new powertrain, cutting-edge connectivity options and a new name, Vauxhall's new Mokka X looks set to catch the eye of plenty more car buyers searching for a family-friendly compact SUV.
Following the launch of the original Vauxhall Mokka in 2012, Vauxhall's affordable and good-looking crossover has attracted plenty of attention and proved that it can hold its own against highly capable competitors such as the Nissan Qashqai. Sales across Europe have passed the half a million mark, while more than 100,000 units have been sold to customers in the UK alone. Offering sporty styling, the ruggedness and elevated seating position of an SUV, as well as compact dimensions, the Mokka has lots to offer.

With a view to building on the success of the first model, Vauxhall has unveiled the new Mokka X, a facelifted version that's due to arrive at Pentagon Vauxhall showrooms later this year. The firm used the recent Geneva Motor Show to reveal its new small SUV and to lift the lid on the host of updates customers can expect to see when it hits Pentagon showrooms towards the end of 2016.

Updated Looks
The Vauxhall Mokka's good looks have been one of its strongest selling points, and the facelifted model also seems capable of turning heads with ease. The rear of the vehicle borrows heavily from the current version, but at the front, it's a different story. The Mokka X takes its cues from Vauxhall's new design philosophy, with the overall package put together by a team led by British car designer Mark Adams. The result is a car with a sharper and more aggressive look, plus a sense of pure athleticism that helped to make the first model such a hit.

To start with, there's the wing-shaped horizontal front grille, plus LED daytime running lights laid out in a sharp, double-wing signature. Sweeping lower-body lines add to the crossover's dynamic feel, along with the sculpted front fascia that also helps to give the appearance of a wider stance. The Mokka X will also be available in two striking new colour schemes - Amber Orange and Lava Red.

The interior of the car has also been given a makeover. Inspiration for the restyled dashboard, which is centred around the new-look instrument panel, has come from Vauxhall's latest Astra. The car's centre stack has also been redeveloped in order to accommodate a host of new technology features including IntelliLink infotainment touchscreens.

Innovative Technology
Vauxhall's current Mokka is certainly no slouch when it comes to technology. The model is available with a range of clever features ranging from a rear-view camera to hill start assist and a descent control system. The Mokka X moves things on again with the introduction of LED Adaptive Forward Lighting (AFL) headlamps. The system not only makes driving in the dark easier, bur there are also a total of nine different headlight patterns that the vehicle selects automatically in order to respond to changes in speed, traffic and weather. Not only does AFL help to ensure maximum visibility in all situations for the driver, but it has also been designed to make sure that the Mokka X's headlights don't dazzle other road users.

Staying connected is easier than ever too. Two versions of Vauxhall's IntelliLink infotainment system will debut in the Mokka X, allowing driver and passengers to quickly and easily access smartphone content via Android Auto connectivity technology and Apple's CarPlay software.

An even bigger step forward is the availability of OnStar – Vauxhall's personal connectivity and service assistant. The system offers in-car access to an OnStar advisor and allows up to seven devices to connect to the internet at the same time via a 4G Wi-Fi hotspot. What's more, it also comes with an emergency assistance feature that is available 365 days a year and is capable of calling roadside assistance and even the emergency services in the event of an accident.

A New Powertrain
The Mokka's motto is "Life Ready", and the model's range of powerful yet efficient engines ensure that this compact SUV is as much at home in urban environments as it is tackling rutted off-road tracks. Vauxhall's 1.6-litre Whisper Diesel engine arrived on the scene in 2015, and the launch of the Mokka X will see the arrival of a brand new powertrain – a 1.4-litre direct-injection turbo petrol unit that first appeared on the Vauxhall Astra. Offering 150bhp, the new engine is said to be capable of achieving 42.8mpg and CO2 emissions of 154g/km when teamed with a six-speed automatic transmission, all-wheel drive and start/stop fuel-saving technology.

Book A Test Drive
The new Mokka X will be available to order through Pentagon Vauxhall showrooms in Burton-on-Trent, Derby, Lincoln, Manchester, Mansfield, Nottingham, Oldham, Rochdale and Sheffield later this year. Why not pay a visit to your nearest showroom today to find out more about the new Vauxhall Mokka X, or to take a current or pre-owned used Vauxhall Mokka out for a test drive.