Honda Motability Shortage 2021: Choose Peugeot Instead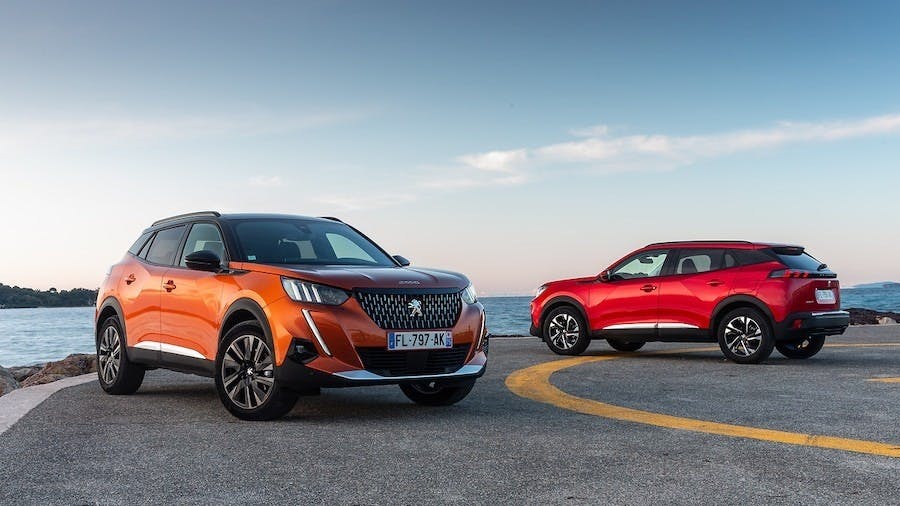 Award-winning Peugeot Motability at Pentagon

Honda is experiencing issues in car production due to the global chip shortage. And of course, this extends to Honda Motability.

So if you were set on securing a Honda car on Motability, don't fret. We've got you covered. Explore below to find a comparison between Honda & Peugeot cars on Motability.

You'll find that Peugeot cars beat Honda models in most ways, making them a smarter choice, regardless of the Honda car shortage. There are only three Honda models on Motability, compared to eight Peugeot cars, so you're spoilt for choice.

---

Peugeot Motability Cars VS. Honda

In most cases, a Peugeot car on Motability is the better choice. This is thanks to cutting-edge tech, powerful yet efficient engines, super sleek designs and affordable Advance Payments. Explore the list below to find the ideal Honda Motability replacement.

Honda Motability Cars

Honda Jazz
Honda Civic 5-Door
Honda e

Peugeot Motability Cars

---

Honda Jazz Motability Replacements

The Honda Jazz is a compact hatch suited to smaller families or those looking for an easy, accessible drive. Although there are massive shortages of the Honda Jazz on Motability, there are plenty of Peugeot Motability cars that are the perfect replacement. Three hybrid Jazz models are on the scheme, with one Jazz Crosstar model which brings crossover touches to the hatch design.

Peugeot 208 Motability

The closest match to the Honda Jazz is the Peugeot 208. It's a fan-favourite five-door city car, packed with bundles of practicality. It's actually slightly longer and wider than the Jazz, offering more space inside for all passengers to relax.

Five models are available with a £0 Advance Payment, compared to two Honda Jazz models. Choose the 208 with a 1.2-litre PureTech engine with either 77bhp, 100bhp, or 130bhp. The 130bhp engine comes with an eight-speed auto transmission, with your choice of an either automatic or manual for the 100bhp engine.

Cutting-edge tech includes  Peugeot's 3D I-Cockpit made up of a customisable 3D head-up display, 10" touchscreen system, 7" 'Piano' toggles and handy multi-function steering wheel.

Peugeot 108 Motability

Then there's the Peugeot 108 on Motability. Although smaller than the Honda Jazz, it's still a great car for everyday driving, making it an excellent choice instead of a Honda.

Even with its compact dimensions, it has five doors for easy entry and four full seats for added comfort. This gives all passengers plenty of room to relax.

There's one engine available on Motability: a 1.0-litre 72bhp stop/start five-speed. You get the perfect pairing of ample power and a strong fuel economy, as it doesn't take a lot to get this compact car going. This equates to up to 58.9mpg combined fuel efficiency, cutting fuel costs.

---

Honda Civic 5 Door Motability Replacements

Another Honda car affected by the chip shortage: the Honda Civic 5 Door. It's a family-sized saloon with room for the whole family. So if you need something to carry the clan around in, we've got some smart alternatives.

There's plenty of Peugeot Motability cars to choose from instead of the Honda Civic 5 Door, including the 2008, E-2008, 3008 SUV, 5008 SUV and the Traveller.

All-New Peugeot 2008 Motability

There's the All-New Peugeot 2008 which is a great swap from the Civic 5-Door. It's a crossover SUV with compact enough dimensions to make it a dream to drive.

But it doesn't skimp on space inside, with loads of leg and headroom for everyone. Its bold silhouette sets the tone for its capable performance with your choice of engines, ranging up to a strong 1.2-litre petrol eight-speed that sprints 0-60mph in just 8.2 seconds.

And it's not only quick but efficient too, reaching up to 46.6mpg combined. That's a respectable figure for such a daring SUV.

All-New Peugeot E-2008 Motability

Do you love everything about the 2008 but want something with reduced running costs? Go for the fully electric All-New Peugeot E-2008 on Motability.

Same handy technology, comfy cabin and premium features. But a whole new electric powertrain that reduces your running costs and tailpipe emissions.

Make daily commutes or long road trips with ease, thanks to the 206 miles of electric range on a single charge. And if you ever need a top-up, you can recover up to 80% of the battery's capacity in just 30 minutes.

Peugeot 3008 SUV Motability

Choose from petrol, diesel or hybrid versions of the Peugeot 3008 SUV. It's got everyday elegance and proper practicality in bundles.

Its character and strength are on display inside and out, with a host of advanced technologies keeping you connected and safe. Peugeot's bleeding-edge i-Cockpit adapts to your driving needs, showing you information of your choosing.

Choose from petrol, diesel and hybrid models, starting with an Advance Payment of just £949. Hybrid models can drive up to 40 miles in pure electric mode, cutting fuel consumption on daily commutes and shorter trips.

Peugeot 5008 SUV Motability

If you're after the ultimate car in terms of space, the Peugeot 5008 SUV is the perfect replacement for the Honda Civic 5 Door. It's available with up to seven seats, so you can make the most of this cavernous space.

Transport the whole family in pure comfort with all seven seats up, or fold the rear seats down for up to 702-litres of boot space. Or push the second row down and take out the rear seats for an astounding 1,940-litres.

With the new Peugeot 5008 SUV on Motability, you'll always have plenty of room to play with. But it's not just practical. It's stunning too, with a brand new frameless grille design and "illuminated fang" lights creating a front end that won't be forgotten.

Choose the 1.2-litre petrol engine with either 130bhp or 180bhp, available with an automatic eight-speed transmission. Or there's a 130bhp diesel available as manual or automatic.

Peugeot Traveller Motability

The Peugeot Traveller is one of the most perfect vehicles for Motability in terms of space, accessibility and ease of use. And it's available with a fully electric motor so you can enjoy cheap charging.

Eight seats come as standard, and they can be moved around as needed. Slide them forwards and backwards to open up leg or storage space, or remove them for up to 4,900-litres of boot space, opening up a class-leading cargo area.

And of course, it's fitted with Peugeot's latest tech, including Grip Control, a rear-view camera, road sign recognition, a smart beam system, a blind-spot monitor and more.

---

Honda e Motability Replacements

If you were after the Honda e on Motability, we've got the perfect replacement. Electric cars are a great choice on Motability as you save plenty of money in the long run as electricity is considerably cheaper than fuel.

Peugeot E-208 Motability

If you were looking for something fuel-efficient and environmentally friendly, like the Honda e model, fear not. The Peugeot E-208 is the perfect electric hatch for Motability.

You can drive up to 217 miles on a single charge (compared to the Honda e's 137 miles of range), and it recovers up to 80% of its range in just 30 minutes. It comes with all the practicality and modern charm of the normal 208 but with a drastically cut running cost.

This makes it the perfect choice for Motability users, and a great replacement for the Honda Jazz hybrid. Prices start at just £599 Advance Payment, making it one of the most affordable electric cars around.

---

Peugeot Motability cars come out on top

Don't worry if you had your heart set on a Honda Motability car. There are more than double the amount of Peugeot models to choose from, all coming out on top when compared to their Honda counterparts.

If you want to learn more about Peugeot Motability or to find out about a specific car, get in touch with your local Pentagon Peugeot now.