Ford Seal Green Manufacturer of the Year at What Van? Awards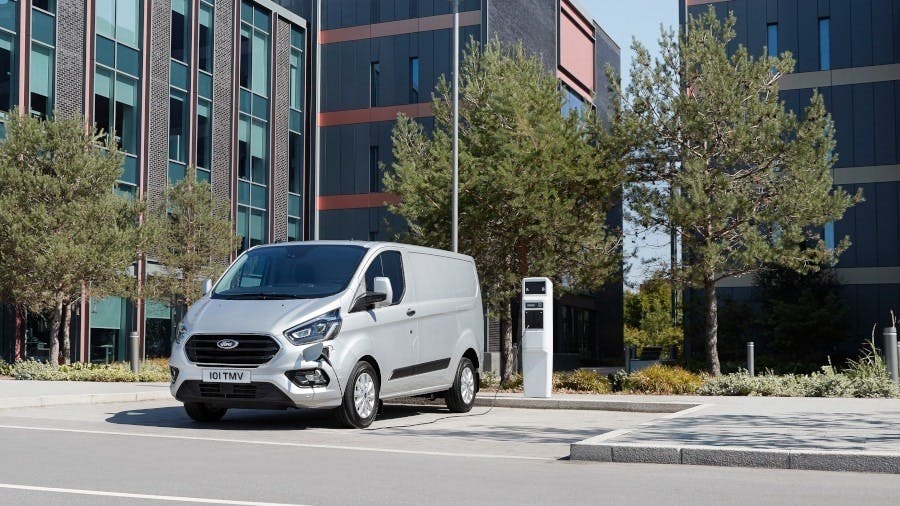 Transit Custom Plug-in Hybrid helped Ford to win Green Manufacturer of the Year from What Van?
 Fresh from being crowned International Van of the Year 2020 last month, the Transit Custom Plug-in Hybrid was pivotal to Ford being named What Van?'s Green Manufacturer of the Year.

Ford scooped three awards at 2020 What Van? Awards in London, with the additional Editor's Choice going to MS-RT.

The Transit Courier was also awarded What Van's, Small Van of the Year, with the Fiesta Van being Highly Commended in the same category.

New for 2020 was the What Van? Minibus of the Year, which was awarded to the Ford Transit for its "wealth of safety and driver assistance features and, courtesy of the FordPass Connect modem, on-board wifi".

The Editor's Choice Award was presented by What Van?'s James Dallas to MS-RT, a joint venture established between Malcolm Wilson – the driving force behind M-Sport - and specialist converter Van-Sport, bringing together experienced designers, advanced production techniques, and skilled craftsmen to produce exciting and distinctive conversions based on products including the Transit Connect, Transit Custom, and Ranger.

Ford was also Highly Commended for the Transit Custom in the Medium Van sector, for the Connect Sport in the Light Van sector, and the Transit in the Used Van category.

Andy Barratt, Managing Director, Ford of Britain said: "The Transit Custom Plug-in Hybrid is the first of its type in this segment, and I'm delighted to see this ground-breaking technology getting the praise it deserves. We're very proud of our Transit range, and these awards demonstrate that everything from the Fiesta Van and Courier, up to our 17-seat Transit Minibus, are recognised by the industry experts as the best money can buy."

To find out more about any of the Ford commercial vehicle range, call us on 0333 222 1443 or visit the Pentagon Transit Centre in Warrington.