Electric Car Insurance Guide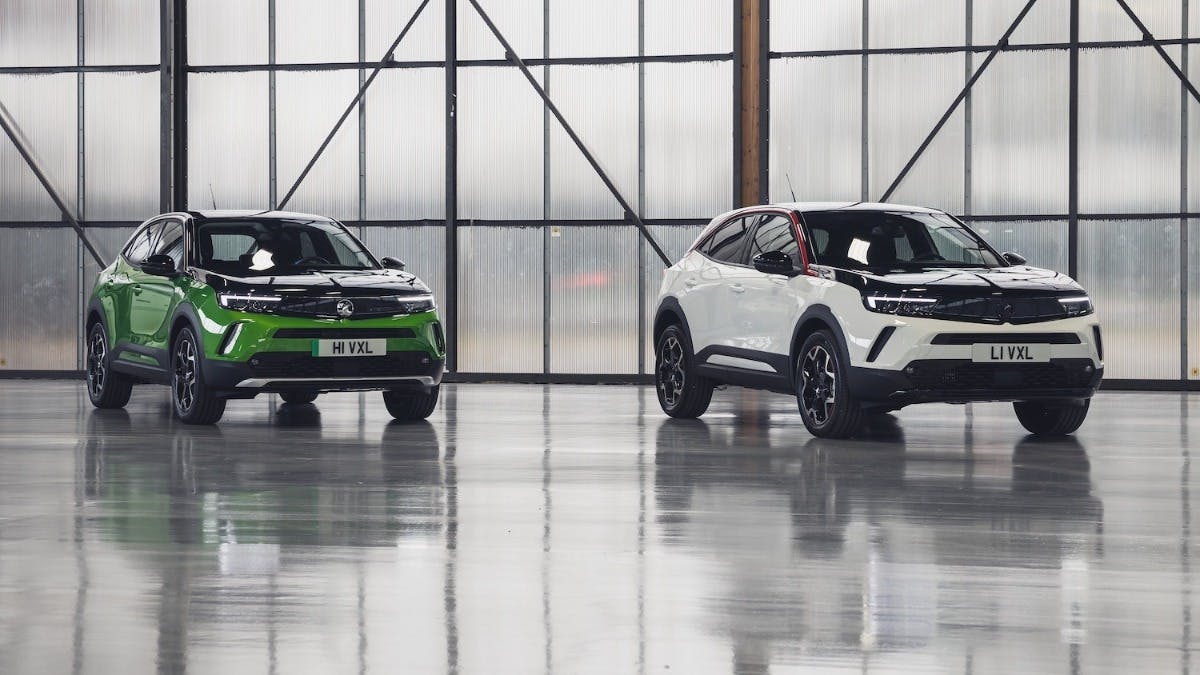 Everything you need to know about EV insurance

Every car requires insurance and electric vehicles are no exception. There are still a few questions around electric ownership, like " are EVs more expensive to insure?" and "is the battery covered in the policy?"

The main headline is: no, electric car insurance isn't that different to covering a standard car.

Just like insuring a conventional car, choosing a policy for your EV is simple and affordable. Our guide below explores the ins and outs of EV insurance to help you on your electric car journey. Contact your local Pentagon Group dealersip to speak with one of our EV specialists for more information.

What is electric car insurance?

Electric car insurance is much like insurance for any other car – just with a few extras to consider. For example, EVs have a battery, which requires additional cover. Plus, there's an electric cable and adaptors to protect in the event of accidental damage, theft or fire.

It's important to check that your insurance provider covers these areas, as they can be costly to replace or repair.

Some policies also include free roadside recovery if you ever find yourself with no or low battery.

Main differences to normal cover

Most electric car insurance policies offer a similar type of cover to standard cars. The following are the main differences:

Battery cover: One of the main components in your EV is the battery. It's imperative to double-check that your policy covers your battery against damage.
Charging cables: Another important part of EV ownership. Without charging cables, you're unable to recharge the battery. Your policy should cover theft and accidental damage, whether from your car, charge point or garage.
Legal liability: Legal cover in the event someone trips over your charging cable (not all policies will include this.)
Free recovery: This is often an add-on option and provides recovery if you run out of battery or require roadside repairs. This is always worth securing.

Is insurance cheaper on an electric car?

A common question drivers ask is, 'is electric car insurance more expensive?' Insurance companies consider several factors when deciding the premiums for an electric car. Just like conventional vehicles, they take into account:

Currently, electric cars are slightly more to insure than comparable petrol or diesel models. This is due to a number of factors such as

Higher car values
More torque & quicker acceleration
Less data on the market on these types of vehicles

That's not to say all electric car insurance policies are expensive. By shopping around, you can get affordable cover that suits your needs.

It's always worth checking as many insurance providers as possible. But remember to double-check that the policies include everything you need as part of electric car insurance, including battery cover.

No road tax

There's another point to take into consideration when costing up EV ownership - road tax. Fully electric cars pay zero road tax every year. So you may be paying slightly more for insurance, but you're paying £0 road tax every year too.

Cheapest EVs to insure

Like petrol and diesel cars, electric vehicles fall into car insurance groups. Lower insurance groups tend to have the lowest premiums. In the EV category, this might include smaller cars, models with lower horsepower and performance, and cheaper EVs.

So keep an eye out for smaller EVs with lower power to take advantage of cheaper insurance.

Other ways to keep your insurance premiums down on your electric car include:

Building your no-claims discount

If you have years of no-claims discount stacked up your EV insurance will be lower.

Driving fewer miles

You'll be asked to estimate your annual mileage when you set up your insurance policy. If you drive fewer miles a year, your electric car insurance costs tend to be lower.

Pay upfront

You can save on finance fees if you pay the premium upfront.

Increasing the excess

You can also increase your excess to lower your premiums. This means you will end up paying more if you have to make a claim, so this is something to think about before doing.

Get a black box

One of the easiest ways to lower your EV insurance costs is to choose a black box insurance policy. This system uses telematics to track your driving style and behaviour and rewards safe driving with lower premiums.

Check your electric car insurance policy

It's vital to get the right cover for your electric vehicle. Your electric car insurance should cover everything that a standard policy does but include extras such as the battery, charging cables, and legal liabilities.

Some providers won't cover legal aspects such as trip liability, so be sure to choose a provider that includes this.

To get the best deals on EV insurance, compare prices with different providers. First, however, check if you're getting the same cover if you go for the cheaper options. Lower prices may mean less cover.

Other considerations when it comes to EV car insurance

Lower running costs

Electric car insurance may be slightly more expensive than your average petrol or diesel model. But EV drivers enjoy savings in other areas, such as no road tax to pay, fewer maintenance costs, cheap charging and no congestion zone fees.

Specialist servicing

Your policy may require you to maintain the service schedule at EV specialist garages. However, that's no problem as we have EV specialists at all our Pentagon service centres in #branchTownService#.

Do I need special EV insurance?

You don't need special EV insurance for your car. "Electric car insurance" doesn't exist as a product. Instead, it's just the same as regular policies but with a few tweaks to cover the EV extras.