First Images Of The New Citroen C3 Are Revealed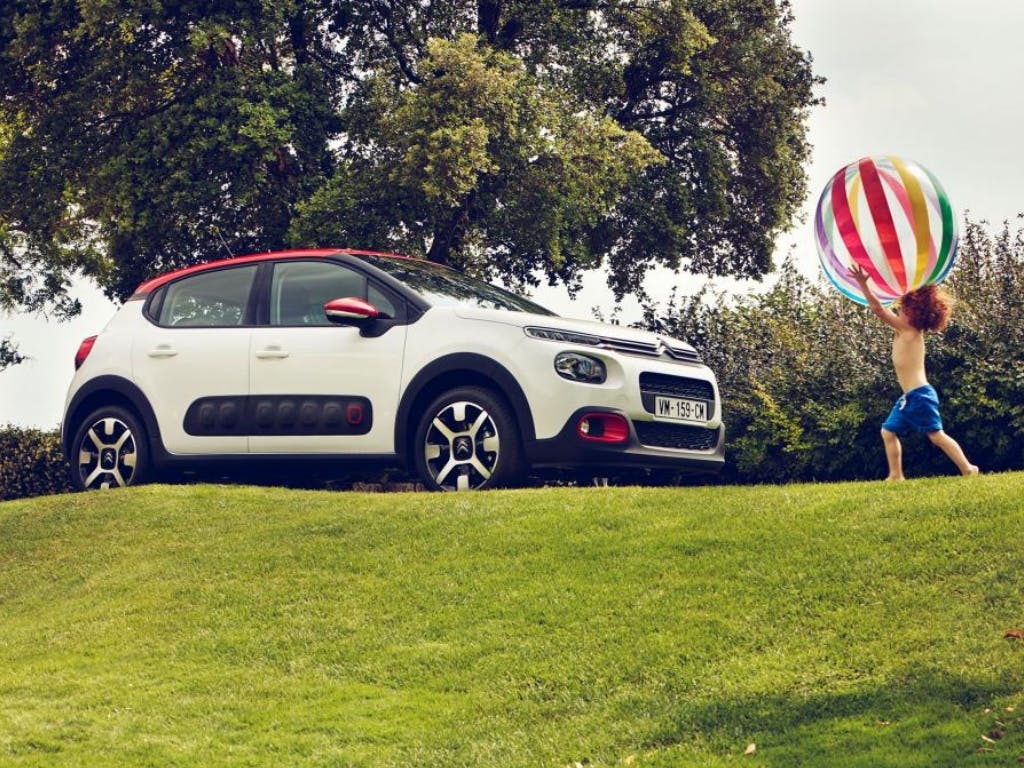 The first images of the hotly anticipated new Citroen C3 have been released ahead of the car's official unveiling later on this year at the Paris Motorshow.
With a distinctive design, the new Citroen C3 offers freshness, energy and personality that is unique to the supermini market. The striking new front-end gives a powerful impression of robustness, which continues along the body of the car, with fluid curves and muscular flanks lending vigour and power. The new C3 features the two-tier front light signature synonymous with Citroën. The double chrome strips extend from the chevron badge and go all the way across to the LED daytime running lights whilst the protective front bumper blends into the rest of the bodywork to enhance the sense of height and width at the front.

Technological Innovation

The new generation of Citroen C3 cars will be fitted with Citroen's ConnectedCAM, an HD camera directly integrated into the rearview mirror, unlike an accessory dashcam. This differentiates Citroen cars from the rest of the market as it is the first manufacturer to include this technology in its cars.

A pleasant driving experience calls for an intuitive, interactive and responsive interface between the car and the driver, which the new C3 offers through its 7-inch touchscreen. Acting as a vehicle control panel, this provides quick and intuitive access to all of the vehicle's main functions and makes for an uncluttered dashboard.

Coming Soon To Pentagon Citroen Dealerships

The new Citroen C3 will be arriving at Pentagon Citroen dealerships in Lincoln and Oldham at the start of 2017. Pricing for the new C3 hasn't been revealed but it is likely to be announced around the time of its official unveiling in Paris.

If you are interested in finding out more or would like to register your interest visit your local Pentagon Citroen dealership or call us on 0333 222 0424.